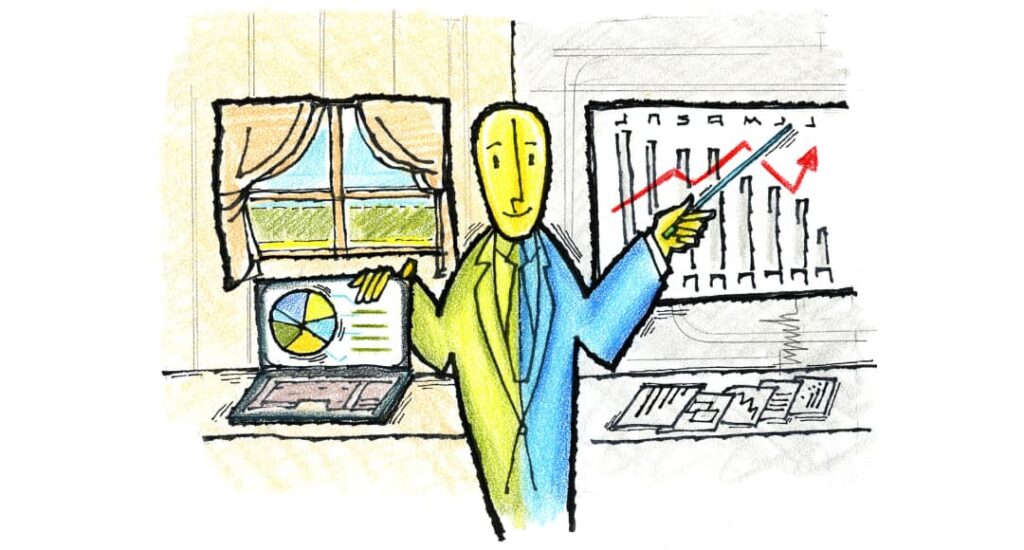 Finding the right financial advisor can be surprisingly challenging. Naturally, choosing someone you can trust is vital, but finding a professional with the proper training for your situation is equally important. To give you a hand, I will explain the difference between two well-regarded yet sometimes misunderstood certifications: CFPⓇ vs. CFAⓇ.
Before we start, please know that CFAⓇ does not stand for Certified Financial Advisor; there is no such thing. Anyone can call themselves a financial advisor. There are no requirements for using that title.
What Is a CERTIFIED FINANCIAL PLANNER™ (CFPⓇ)?
A CERTIFIED FINANCIAL PLANNER™ (CFPⓇ) practitioner is a financial professional who has completed CFP Board's education, training, and certification program and has agreed to uphold its ethical standards while working with individual clients. Those with the CFPⓇ designation are uniquely qualified to help people manage their personal finances by building and implementing holistic, goal-oriented financial plans, but CFP® practitioners can have business clients as well.
CFPⓇ professionals receive broad instruction and gain experience in all areas of personal finance, not just retirement planning and investing. Tax planning, in particular, is threaded throughout the program. It also addresses education planning, insurance, risk management, and estate planning.
Given this training, CFPⓇ professionals are great at helping clients understand the big picture. They can oversee your finances, like a general contractor with home improvement projects, and help you navigate the inevitable ups and down. Yet they also know when to pull in other professionals, like lawyers or accountants, for situations requiring specialized knowledge and skills.
What Is a Chartered Financial AnalystⓇ (CFAⓇ)?
A Chartered Financial AnalystⓇ (CFAⓇ) practitioner also undergoes an intensive program (through CFA Institute) and agrees to ethical standards to receive their designation, but, in this case, the program focuses primarily on portfolio management and investing. Many CFAⓇ charterholders earn this certification because they want to work in a prominent investment firm as an investment manager, such as a pension or mutual fund manager. But, some move on to other career paths, like personal or corporate finance.
CFAⓇ program candidates take three rounds of CFAⓇ exams covering portfolio management, asset valuation, investment analysis, investment tools, and wealth planning. Then, to be accepted as a CFAⓇ charterholder, you must also have at least 4,000 hours of qualified work experience.
What Is the Difference Between CFAⓇ and CFPⓇ Professionals?
The CERTIFIED FINANCIAL PLANNER™ (CFPⓇ) and Chartered Financial AnalystⓇ (CFAⓇ) programs are grueling and reserved for serious professionals who want a career in finance. But as described above, there are some key differences. To summarize:
CFPⓇ professionals receive training in all aspects of personal finance and specialize in holistic financial planning for individuals.
CFAⓇ charterholders obtain deep finance and investment training comparable to a master's degree in finance and often work at large investment firms.
Both professionals can serve as financial consultants, helping clients develop risk management strategies and pursue financial goals. But, in general, CFPⓇ professionals are better at advising clients on personal finance. And CFAⓇ professionals, who are primarily math and quantitative-oriented, are better at managing investments in institutional environments.
These two certification programs are the gold standard in the financial advisor industry. Other popular certifications include:
Certified Investment Management AnalystⓇ (CIMAⓇ) – a less in-depth portfolio management training compared to the CFAⓇ
Certified Private Wealth AdvisorⓇ (CPWAⓇ) – for advisors serving high net worth clients
Chartered Life UnderwriterⓇ (CLUⓇ) – an insurance-focused designation
So, CFAⓇ vs. CFPⓇ, Which is Best?
Choosing the right financial advisor is less about the designation and more about finding someone with the right mix of education and experience for your needs. If you wish to hire someone highly analytical and math based to manage portfolios at your investment firm, a CFAⓇ would be more appropriate. But if you need a personal finance advisor, a CFPⓇ might be better suited. Still, I would encourage you to consider the following questions:
Are you willing to reveal all aspects of your financial life to your advisor and actively participate in developing and implementing a financial plan?
Do you want a partner to help you navigate life's events and guide your overall financial organization? That includes saving for college, purchasing a home, managing aging parents, creating or selling a business, tax planning, estate planning, preparing for retirement, etc.
Do you prefer someone who will help you develop a risk profile, then "own" your investment portfolio while refraining from engaging with other aspects of your life?
There is no right or wrong answer to these questions, but they might help you decide what is best for you.
For your convenience, the following chart shows the differences between CFPⓇ and CFAⓇ professionals. So, if you are still deciding, consider bookmarking this page or downloading the chart for later.
CFPⓇ vs. CFAⓇ Comparison Chart
| | | |
| --- | --- | --- |
| | CERTIFIED FINANCIAL PLANNER™ (CFPⓇ) | Chartered Financial AnalystⓇ (CFAⓇ) |
| | Individual investors and families. | Investment management firms. |
| | Those with a CFPⓇ certification help individuals with their personal finances by developing and implementing personalized and holistic financial plans. They may also help with business-related issues such as implementing and managing retirement plans. | CFAⓇ charterholders typically hold roles in investment research, analysis, and portfolio management, but some put their skills to work in personal finance. |
| | Applicants must have a bachelor's degree (or equivalent). Then they complete coursework in personal finance topics such as investing, wealth management, retirement planning, tax planning, estate planning, risk management, and insurance. | Applicants must have a bachelor's degree (or equivalent). Then they engage in high-level accounting, economics, finance, investment analysis, and investment management coursework. |
| | Six thousand hours of professional experience or four thousand hours of apprenticeship experience. | Four thousand hours of qualified work experience. |
| | An intensive, 170-question, multiple-choice exam designed to test the applicant's knowledge and abilities surrounding real-world financial planning issues. The exam takes place on one day over two 3-hour sessions. | The program contains three curriculum levels, each with a separate exam. Most believe the CFAⓇ exam is more challenging than the CFPⓇ exam. |
| | A completed background check and a signed agreement to uphold CFP Board's stringent ethics, code of conduct, and standards of practice. | A signed agreement attesting compliance with CFA Institutes professional conduct standards. |
| | Thirty hours of continuing education bi-annually and a renewed ethics agreement. | Yearly membership renewal and a recommended 20 hours of continuing education. |
The Bottom Line
A CERTIFIED FINANCIAL PLANNER™ (CFPⓇ) practitioner is a financial advisor who is well-versed in all areas of personal finance and typically helps individuals establish and pursue financial goals and plans. In contrast, a Chartered Financial AnalystⓇ (CFAⓇ) practitioner completes in-depth coursework focused on investment management and finance and usually pursues a career in portfolio management. Both professionals are incredibly knowledgeable, albeit in different ways.
Ultimately, the ideal choice for you will be someone you can trust to serve your needs for many years. Take your time, ask for recommendations, and consider the nuances of your situation today and what you imagine for the future. Golden Road Advisors has professionals with both designations, so we invite you to explore whether we might be right for you.